PakSAT-MM1R
PakSAT-MM1R Satellite is replacement satellite for Gap-Filler at 38.2oE Orbital Slot. This high power multi-mission satellite will provide communication services in C, Ku, Ka Bands and SBAS services in L Band. It will provide broadcasting, Broadband, Mobile Back-hauling and VSAT connectivity services.
Brief Specification
| | |
| --- | --- |
| Orbital Position | 38.2oE |
| Launch (Planned) | Q1 2024 |
| Manufacturer | China |
| Payloads | C, Ku, Ka and L Bands |
| Life | 15 Years |
Coverage Maps
C-band Coverage
High performance and high power transponders supporting TV broadcast and HDTV programming with a wide regional coverage.
Direct one hop access into premium UK and mainland Europe cable and DTH platforms through a network of strategically located media port partners.
Convenient turnaround via fiber from UK to North America for cost effective access to US and Canadian cable and DTH head-ends.
High-power beam for robust cellular back-haul connectivity across S. Asia, Middle East and parts of Africa and Central Asia.
Ideal for cost effective IP trunking from UK and Mainland Europe into S. Asia, Middle East and parts of Africa and Central Asia.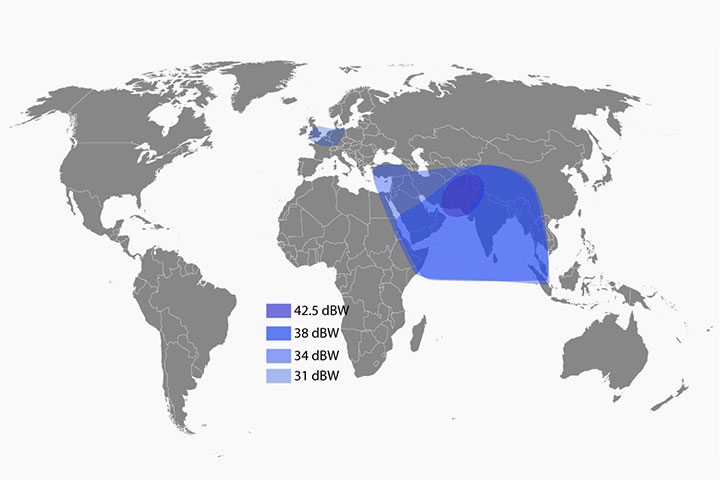 Ku-band Coverage
Very high power coverage over Pakistan (up to 55 dBW) and adjoining areas, enabling various communication services including VSAT applications.
Supports higher order modulation schemes and data throughputs for maximum spectral efficiency, link performance and cost savings.
Ideal for Cellular back-haul, DSNG and data networks with guaranteed link reliability and stability even under adverse weather conditions.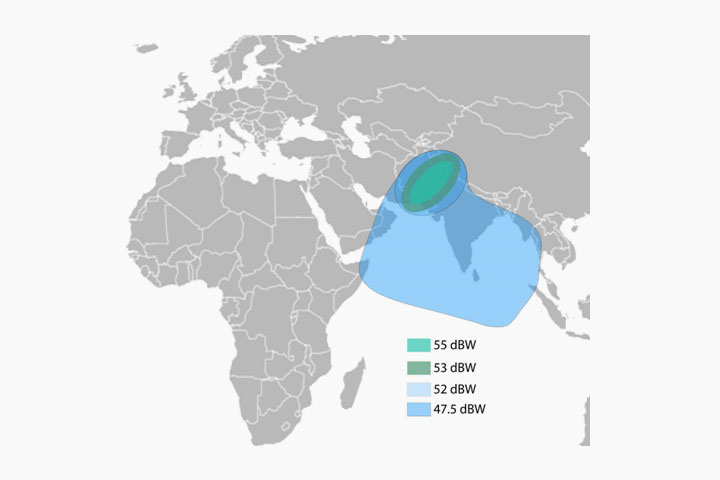 Ka-band Coverage
Ka-Band HTS payload will enable high speed connectivity / broadband services in the country.