Space Technology Applications
Earth Observation
Pakistan Remote Sensing Satellite (PRSS-1) and Pakistan Technology Evaluation Satellite (PakTES-1A) Ground station were recently set up after successfully co-launched on 09-Jul-2018. These satellites are operating in their orbits to cater for the immediate RS needs of the Country. The imaging services from PRSS-1 not only contribute nationally but on global forums as well.
SUPARCO is having satellite ground station at Islamabad and Karachi. The station at Islamabad is capable of acquiring satellite imagery from a number of European satellites offering unsurpassed acquisition, frequent revisit capacity and a ground resolution. Over the period of last 25 years, SUPARCO has huge archive satellite scenes of various spatial resolutions in its acquisition zone. This archive is continuously enhanced and updated on daily basis. The list of some of the sensors and system as given below.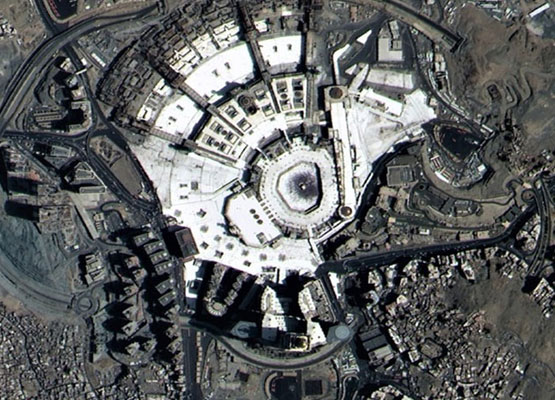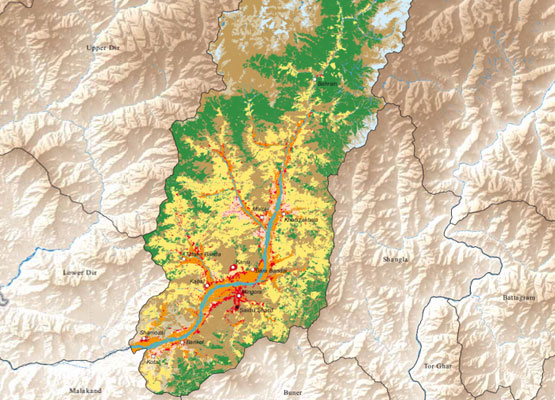 RS & GIS Applications
SUPARCO is the pioneer in introducing Remote Sensing/GIS along with its allied technologies in Pakistan. Turnkey solutions and services are provided to different users in varied disciplines fields including but not limited to the following:
Remote Sensing Data Products
Agriculture
Forestry
Disaster Management
Water Resources
Environment
Urban Planning and Management
Cryosphere Modeling
Coastal and Marine Applications
Coastal and Marine Resources
Geology & Mineral Prospection
Geographic Information System (GIS)
Aerial Remote Sensing Services
Space Science
SUPARCO has dedicated radio and optical astronomy data processing lab. It also operates a number of telescopes for observations of space objects both natural and man-made. SUPARCO monitors Space Weather using instruments installed all over the country with central processing facility at Karachi. A web portal has been developed to view the near-real time updates including Solar, Geomagnetic and Ionospheric Variations. Alerts and warnings are issued to users regarding adverse Space Weather conditions for HF propagation.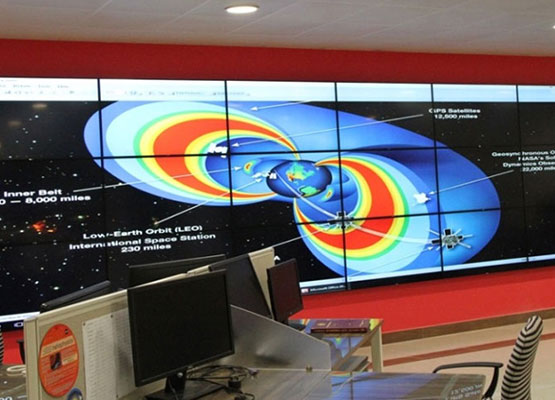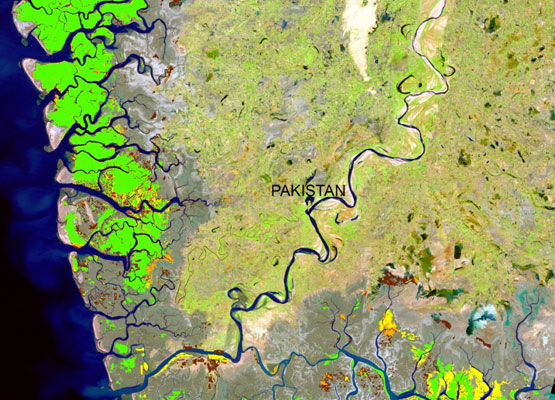 Environmental and Earth sciences
SUPARCO is addressing climate change and environmental degradation issues through integrated use of ground-based observations and satellite data for now-casting and forecasting the environmental indicators across different spheres; Atmosphere, Biosphere, Cryosphere, Hydrosphere. There are dedicated centers and facilities as follows;
Environmental Laboratories
Environmental Mobile Laboratories
Mathematical Modeling Center
Microgravity Experiments Facility
Aerial Remote Sensing
SUPARCO produce geo-referenced and ortho-rectified imagery and aerial imagery data products including
2D image ortho-mosaics
3D models
Topographic models
Linear, area and volumetric measurements
Point clouds
SUPARCO has expertise in the design and development of Mission planning and Processing Software Module that provides the user end-to-end solution for value addition requirement.